We all want to look our best — and by "best" we mean the most youthful version of ourselves. There are many ways to slow down the aging process; wearing sunscreen religiously, eating lots of fruits and veggies, drinking boatloads of water, having an exercise routine and using quality skin care can all help keep you young. But for those of you who might have missed the anti-aging memo, we hate to break it to you, but once the crow's feet and sun spots have set in, there aren't many ways to make them disappear short of spending tons of cash or getting cosmetic surgery. So your next best option is to fake it. And how can you fake it, you ask? With makeup, of course. Check out now the makeup products a woman above 30 cannot – and should not – live without!
1.Better foundation
It was back in the days, when you were in your 20s, when a light and very soft foundation was completely enough to enhance your facial complexion. With time, though, your skin wants more.
2.Eye-zone booster
Eyes also become tired and not as bright as they were before. What we recommend you to have at hand is a luxurious and proper eye-zone booster. Do not choose anything too drastic, but only a slight stimulation to prevent wrinkles. This cream or gel must be your makeup prime and as to the colors, say goodbye to the shiny and bright nuances schoolgirls wear. Try wearing more beige and neutral eye shadows like grey, brown, dark green and in some cases (mainly when it comes to evening makeup) flattering blue. Use white eye liner to open up your eyes and in case the office work took its toll and you're now wearing either contact lenses or glasses, have some medically approved mascara with curving effect.
3.Be careful with the lips!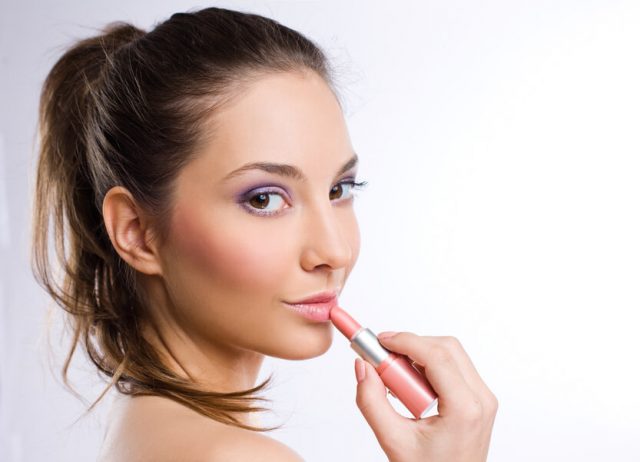 It's probably the time to get one of those plumping lip products like glosses with silicone-like effect or those looping lipstick that will make your smile as gorgeous as the one of a fashion magazine model. There are no restrictions as to the colors, but estimate each makeup occasion and try not to exceed with pinky shades at work. Red lips at 30s are by the way a classical seductive weapon that will keep your appearance as fresh and outstanding as if you were still a university college chick.
4.Makeup accents
As any other woman, ladies in their 30s draw their own accents that should be a must in makeup. Here, it's essential for you to draw the basic lines with some highlights such as well-painted cheeks and curved lips. However, applying natural nuance to the eyebrows is also a cool idea you should take the benefits of. Do not underestimate the eyeliner for the eyes, but stick to the balance and prefer fresh bottom eye lining than giant Cleopatra-style twists with too vanguard look.
Source: http://mymakeupideas.com/makeup-products-a-woman-above-30-cannot-live-without/
Comments
comments